Point deductions have been a sanction used against football clubs for almost as long as football's been around. The earliest recording of a points deduction in English football occurred in 1891, when Sunderland were deducted two points after ineligibly fielding goalkeeper Ned Doig. Nowadays, the most common occurrence of point deductions are against clubs facing financial difficulties but such a punishment for financial difficulties has been relatively new to the sport, having been introduced in 2004.
In this article, we'll delve into all you need to know about points deductions in football: what they are, how they work and the reasons clubs have been landed with them in the past. We'll also give a few notable examples of when clubs have had points taken from them, sometimes with disastrous consequences.
What are Point Deductions and How Do They Work?
Point deductions are a form of punishment given to football clubs by the football authorities where points are removed from a club's point tally. Article 30 of the FIFA Disciplinary Code states that point deductions may be given to clubs either from points already attained in the current season, or from a future season's point total. However, it is down to the disciplinary committee of a club's league association (i.e. the Premier League, the English Football League) to decide a club's punishment, whether points deductions are to be applied or not, and how many points are to be deducted.
Why Do Football Teams Get Deducted Points?
There are several reasons for teams to be punished with a points deduction, of which some are discussed below.
Financial Problems
The prospect of clubs entering administration in light of financial irregularities and insolvency issues has been around since football's inception. However, the way that clubs who are undergoing these financial difficulties are punished has only recently become the points deduction system we are now familiar with.
ITV Digital's bankruptcy in 2002 permanently changed the face of football's financial rules and regulations. Having owed £180 million to the Football League in TV rights, their collapse drove many clubs into administration and towards the cusp of liquidation. Alongside this, a perception had arisen that some clubs entered administration to abuse the system, intending to shed debts and subsequently to restructure; once the restructuring was complete, these clubs borrowed again once creditors were "fobbed off with their 8p in the pound". It was therefore made clear that changes needed to be made for the sake of the financial health of football clubs.
In 2003, it was proposed that Football League clubs entering insolvency would be given a 10-point deduction (although this has since changed to 12 points), whilst Premier League clubs would be given a nine-point deduction. Alongside this, a 'fit and proper persons' test was introduced, meaning anyone who had previously directed a club in administration twice in a five-year period would be denied the opportunity to be a controlling shareholder of a Football League club.
These propositions were ratified in 2004 and were first implemented from the start of the 2004/05 season. The first club subject to this new points deduction system was League One side Wrexham who entered administration on the 3rd of December 2004. It was eventually found that clubs were filing for administration in the final days of the season and automatically triggering 10-point penalties when the season's outcome looked inevitable, in the hope of beginning the next season without a points deduction.
Leeds United would do this in their 2006/07 relegation season and Boston United would do so the next year upon their expected relegation from League Two. Eventually, in the 2007/08 season, the EFL recognised such moves as a loophole and took action, declaring that clubs entering administration after the fourth Tuesday of March would have their points deduction suspended until the end of the season. With this new rule, if a club in administration was relegated, they'd begin the next season with a points deduction in their new league. However, should the punished club stay up, then their points tally for the current season would instead face the 10-point deduction, and would then be relegated if the deduction resulted in them falling into the relegation places.
Furthermore, the 2016/2017 season saw the Football League introduce new profitability and substantiality rules, which decreed that clubs losing £39 million over a three-year period were to be punished with a nine-point deduction. The first club to receive this punishment was Birmingham City in 2019, who had suffered a loss of £48.8 million from 2015 to 2018.
Whilst points deductions for clubs entering administration provides an incentive to carefully manage finances, some argue that it's an unfair system. Clubs in administration often see changes in ownership and should new owners take charge of a club who have had their points deducted, then it is suggested that these new owners are being punished for the misdeeds of the previous guilty owner.
Failing To Fulfil Fixture Obligations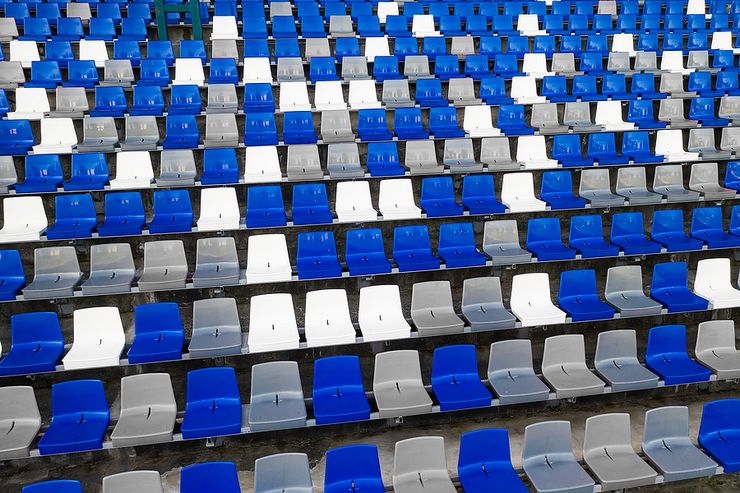 EFL regulations state that any club failing to fulfil fixture obligations on the fixture's appointed date shall be deemed guilty of misconduct, provided the circumstances of such a failure weren't outside of the club's control.
Macclesfield were one such club to have been deducted points for this reason during the 2019/20 season, a season in which they were deducted a total of 17 points. In a year marred by financial troubles that ultimately ending with liquidation, Macclesfield saw several player strikes, as well as a lack of crowd safety staff, seeing games against Crewe Alexandra and Plymouth Argyle postponed and a resultant deduction of 11 points.
An additional two points were deducted in March 2020, alongside a suspended four-point penalty as the club were unable to pay their staff. The initial 13-point deduction allowed Macclesfield to stay up, but a tribunal in August declared the suspended four-point deduction should be applied to the 2019/20 points total and therefore Macclesfield succumbed to relegation.
Other clubs punished for not fulfilling fixtures include Middleborough in December 1996, and Tranmere Rovers in September 1987, receiving three-point and two-point deductions respectively.
Fielding Ineligible Players
Prior to the introduction of points deductions for clubs in financial difficulties, one of the most common causes for points being deducted was for the fielding of ineligible players. Although seemingly rare in the 21st century, both Wimbledon and Rotherham were docked three points after fielding ineligible players in the 2013/14 and 2014/15 seasons respectively.
There have been several reasons for clubs to fielding an ineligible player. In Wimbledon's case, they had overlooked extending the renewable monthly contract of Jake Nicholson with his contract having expired on the 19th of March 2014, and yet he played and scored against Cheltenham Town the day after, despite being unregistered and therefore ineligible. Rotherham's points deduction occurred after having played Farrend Rawson despite his 28-day loan deal with the club ending the day before. Meanwhile, a Hartlepool points deduction in 2010 was down to the fielding of a suspended player.
All in all, most occasions where a club have fielded an ineligible player is down to either failing to have registered them correctly or through suspensions. Due to its relative rarity in recent times, it's probably fair to say that clubs have been working hard on their basic administrative processes.
Match-Fixing Scandals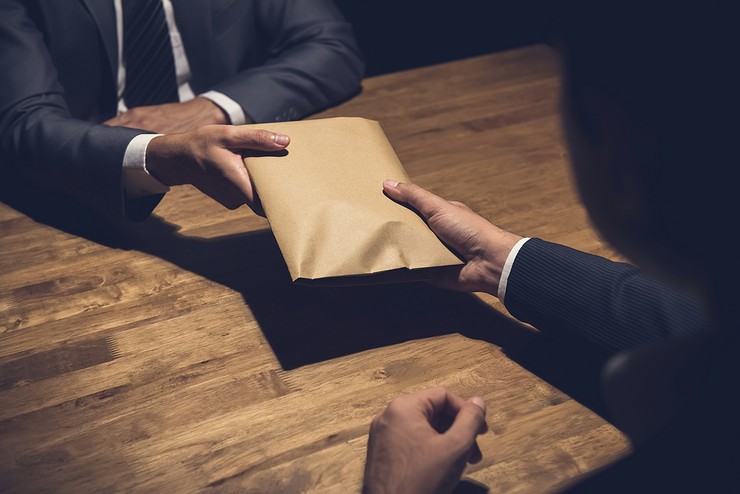 Whilst point deductions have happened for football clubs involved in betting scandals, it's a form of punishment more commonly used within other European countries and less seen in England. Italy's 'Calciopoli' scandal saw several Serie A clubs involved in match-fixing, with AC Milan being punished with a 30-point deduction.
The closest an English club has been to a points deduction for match-fixing probably occurred during a Liverpool versus Manchester United match in 1915, with the match having finished 2-0 to a relegation-battling Manchester United. Suspicions arose regarding a lack of effort from the Liverpool players. Handbills soon started appearing after the match, alleging that a large amount of money had been bet at 7/1 odds on a 2-0 United win.
Following an investigation, it was found that players from each side were involved in rigging the match, with the seven involved in the plot being banned from football for life (although their bans were overturned after WW1 in recognition of their service). However, the punishments from this scandal were only dished out individually to the players, meaning both Manchester United and Liverpool were found not guilty of any wrongdoing, therefore avoiding any fines and point deductions.
Incidentally, Manchester United avoided a potential relegation by finishing one point above 19th-place Chelsea. Eventually, the first season after WW1 saw the First Division expand by two teams, sparing Chelsea from their relegation.
Notable Points Deductions
Here we'll outline a few of the more notable points deductions to have occurred in English football over the years.
Sheffield Wednesday – 2020
The 31st of July 2020 saw Sheffield Wednesday originally being deducted 12 points after having made claims of selling Hillsborough in their 2017-18 accounts, in spite of the fact that their stadium was actually sold in 2019. As a result, Wednesday were found to have breached the EFL's profitability and sustainability regulations and were charged with a points deduction.
To much debate amongst fans and the press, the deduction wasn't included in the 2019/20 season's table and was instead carried forward into the 2020/21 season. Further debate was stoked when an appeal in late 2020 reduced the points deduction to six points. Had the original 12-point deduction been applied to the 2019/20 season, Wednesday would have been relegated by finishing bottom with 44 points, keeping Charlton in the Championship. Unfortunately, the success of the later appeal that reduced the deduction to six points failed to prevent Wednesday's relegation in the subsequent 2020/21 season with them ultimately finishing just three points away from safety.
Portsmouth – 2010, 2011, 2013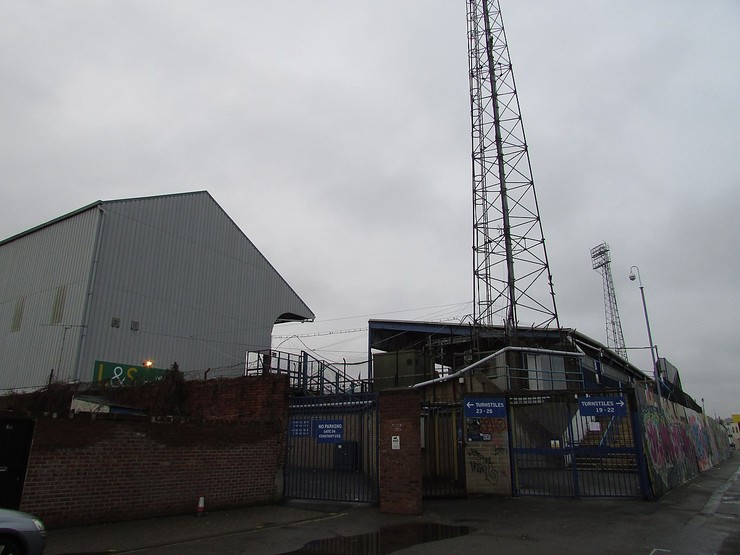 The 2009/10 season saw it become apparent to then-Portsmouth owner Balram Chainrai that Portsmouth were £135 million in debt, and therefore placed the club into administration on the 26 February 2010 in the hope of preventing liquidation. As a result, Portsmouth became the first club in Premier League history to be given a nine-point deduction, and would, somewhat inevitably, end the season getting relegation.
A 16th-place finish in the subsequent Championship season was then followed with a takeover by Russian owner Vladimir Antonov, at the time taking Portsmouth out of administration. However, later in 2011, an arrest warrant was issued for Antonov in regards to an investigation looking into alleged asset stripping at Lithuanian bank Bankas Snoras; a bank that was 68%-owned by Antonov. It was then found that Portsmouth had £1.6 million in unpaid taxes, and were thus issued a winding-up petition, leading to a second period in administration and therefore an automatic 10-point deduction, and an eventual relegation to League One.
Portsmouth's time in League 1 during the 2012/13 season saw yet another points deduction, this time a 10-point deduction in light of the club leaving administration with a Company Voluntary Arrangement that was not fully compliant with the Football League's insolvency policy. Such a deduction proved to complete Portsmouth's fall from grace, being relegated to England's fourth tier. Fortunately, Portsmouth were able to recover from their financial turmoil and remain a functioning club, and in 2014 they were declared debt-free after having paid back all their creditors.
Bury – 2019
No sooner had Bury popped open the champagne following promotion from League Two in the 2018/19 season, did everything begin to fall apart. Taken over for £1 by Steve Dale in December 2018, Dale soon found that Bury's financial problems were "far in excess" of what he initially understood, and on the 25th April 2019, he placed Bury on the open market with around £1.6 million needed to pay off wages, pensions, and HMRC to the end of May, repayments that were made difficult by an expected £180,000 income during the May period.
Eventually facing up a winding-up order, Dale proposed a Company Voluntary Arrangement on the 18th of July which temporarily put the wind-up order at bay. However, the CVA resulted in a 12-point deduction for the season ahead, and it would soon turn out that there was little viability to satisfy the CVA, a situation made worse by key players and the manager moving on to new clubs. Eventually, after several failed takeover attempts, Bury were expelled as a member of the EFL on the 27th August 2019, becoming the first Football League club since Maidstone United in 1992 to be expelled from the Football League.
Luton Town – 2008, 2009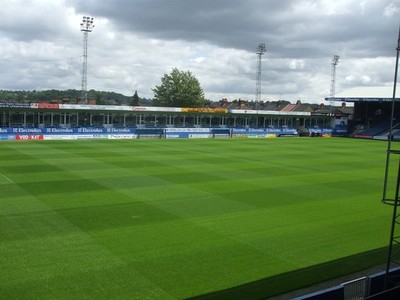 At the time of writing, Luton Town's 30-point deduction in 2008/09 holds the record for the most points deducted in an individual club's season.
The 2007/08 season was bad enough for the Hatters, having had a 10-point deduction for entering administration, as well as being relegated to League Two, but things would get even worse in their next season.
Preparations for the 2008/09 League Two season began with a 10-point deduction, with Luton having been found guilty of paying agents via a third party. This point deduction would eventually be worsened with a subsequent 20-point deduction, arising from a failure to satisfy the league's insolvency rules which demanded an agreement to a Company Voluntary Arrangement. Somewhat inevitably, the 30-point deficit proved too high a mountain to climb and their 2008/09 League Two season ended in relegation.
Leeds United – 2007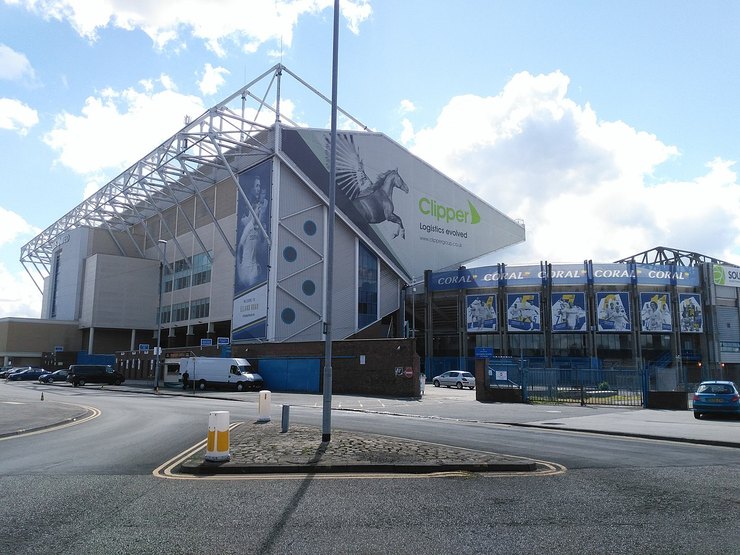 Finishing third in the Premier League during the 1999/2000 season, and then reaching the semi-finals of the Champions League the following year, it seemed unprecedented that Leeds United would find themselves in League One a few years later in the 2007/08 season. However, their successful period came at a cost, having amassed large amounts of debt resulting in a financial meltdown.
Selling players during the 2003/04 season in an attempt to claw back debts resulted in relegation to the Championship, but their financial woes continued, and at the end of the 2006/07 season Leeds entered administration to incur a 10-point penalty. As a result, Leeds were relegated to the third tier of English football for the first time in their history.
After leaving administration without a Company Voluntary Arrangement, Leeds ended up beginning their 2007/08 League One season with a 15-point deduction. Such a deduction went on to cost Leeds promotion back to the Championship, and they'd end up staying in League One until 2010. Things look up for Leeds at the time of writing, however, having returned to the Premier League following promotion as Championship champions in 2020.