Every year football seems to become more and more about making money, and less about the passion for the beautiful game. This is dictated by the agendas of various owners across the Premier League, who control the operations of a club. Some owners have managed to maintain the club's connection with the local community, most notably the Srivaddhanaprabhas who own Leicester. Others have created an element of hostility between the fans and the club, like Mike Ashley at Newcastle United.
Then we have an even smaller group, who have found a fine balance between running a club's operations as a huge money-making machine, whilst still ensuring the fans and everyone in the area are happy, like John W. Henry and Liverpool.
Brits Lead The Way But Foreign Ownership The Norm
The owners of the teams that make up the Premier League are all from extremely diverse backgrounds, sharing a common love of the beautiful game and a huge amount of money. Seven teams are owned primarily by British people, who still dominate the Premier League, as they have historically.
However, a second wave of football ownership began around the start of the 21st century, with Americans becoming interested in football, or at the very least in the commercial success and potential profitability of the Premier League. At the time of writing five clubs are operated by Americans or have strong US investment. Aston Villa for example are owned by an Egyptian company however 50% this organisation is owned by an American businessman.
More recently there has been a growing influence from China within the Premier League, and two teams are owned by Chinese businessmen or groups. Newcastle United are the only team widely known as being for sale within the league. Although some owners are likely never to want to sell their teams, it is certain that for the right money, many Premier League teams could still change hands in the coming years.
Newcastle have been at the centre of a buyout by a Saudi-led group, whilst Sheffield United, now an EFL side, are also owned by people from that nation. With City's Abu Dhabi connections and one of Villa's key shareholders being Egyptian, the Middle East is another geographic area with strong Premier League connections. As countries in that region look to move their economies from being reliant on oil to having wider interests, chiefly tourism, we may well see even more investment from the Middle East into the top flight of English football.
Premier League Owners (Start of the 2021/22 Season)
Let's take a look at who owns who in the Premier League, seeing where each team falls within these categories, and if there are any patterns in terms of club ownership in the Premier League (note that information is subject to change and correct as of September 2021).
Arsenal – Stan Kroenke
Arsenal is a rarity in terms of the structure of its ownership, there a relatively few shares in the club and they are rarely traded. In 2007 Stan Kroenke, American sports tycoon, and Russian/Uzbeki oligarch, Alisher Usmanov took majority control of the club. The two rivals battled for control of the team in a fairly public dispute, before Usmanov finally gave up in 2018, selling all of his shares to Kroenke who became the sole owner of the team.
Kroenke is worth an estimated $8.2 billion, setting up his first real estate venture after marrying the daughter of Walmart founder, James Walton. Alongside Arsenal, Kroenke owns the Los Angeles Rams (in the NFL); the Denver Nuggets (in the NBA); Colorado Avalanche (in the NHL); as well as a lacrosse team, and two esports teams. This huge portfolio of sporting interests is managed by his company, Kroenke Sports & Entertainment, with his son Josh Kroenke running many of these teams, playing an increasing role within the Gunners' executive team, making some significant changes in recent years.
Arsenal are one of the wealthiest clubs in the Premier League, with shrewd financial management in the Wenger years helping the club pay off the debts incurred when building the Emirates Stadium. With Kroenke finally becoming the sole owner of the club there has been a significant investment in recent years, with the team making big money signings like Nicolas Pepe for £72 million in 2019 and Pierre-Emerick Aubameyang for £57 million in 2017.
Aston Villa – Nassef Sawiris & Wesley Edens
Aston Villa were bought by the NSWE group in July 2018, an investment consortium run by billionaires Nassef Sawiris and Wesley Edens. They purchased a 55% stake in the team after failure to gain promotion led to financial difficulties for the then owner, Tony Xia. Sawiris took over as chairman of the club, and with Dean Smith as manager, the team has seen a period of stability that helped them return to the top flight of English football.
Sawiris and Edens are worth an estimated $10 billion, making them the third richest owners in the Premier League, and they have not been afraid to splash the cash. They have broken the club record transfer fee three times since taking control, recently paying £32 million for Emiliano Buendia from Norwich in 2021, £28 million for Ollie Watkins from Brentford in September 2020 and Wesley for £22 million in 2019.
Brentford – Matthew Benham
Brentford finally returned to the top tier of English football in 2021, having last been there at the end of the 1946-47 campaign. They had spent many of the intervening years in the third and fourth tiers, so this achievement was really special and a true vindication of the unusual methods of owner Matthew Benham. There is much that is unusual about Benham compared to many other owners in football generally and certainly in the Premier League.
First, he is a lifelong Bees fan and he is also relatively happy to stay out of the spotlight. It was eventually revealed that he was the mystery investor who had saved the club by stumping up around half a million pounds but he had not sought any acclaim or thanks at the time. He agreed to sustained investment in 2009 and eventually took ownership of more than 90% of the club's shares in 2012.
Benham is a private man and it is unclear exactly how much he is worth. He made his money as a professional gambler and sports analyst and the logical, probability-based thinking he used in his "day job" has 100% informed how he works at Brentford. He graduated from the University of Oxford (having studied physics, again, hardly an owner stereotype) and worked for the Bank Of America, as well as in the gambling industry, before going it alone.
His approach is data, not results, driven, meaning that if a manager loses 20 games in a row, it is not a problem as long as the stats from those games are good. In the same way that a value bet can go down, a good team can lose matches, but if Benham and his staff believe the stats indicate the team are playing well, that is all he cares about. This approach has also informed transfer strategy, which is vital given Benham and Brentford lack the funds to compete with teams like Leeds and Villa, let alone the real big boys in the division.
Brighton & Hove Albion – Tony Bloom
Brighton is owned and operated by professional gambler Tony Bloom. Having made his estimated $1.3 billion fortune through developing gambling and gaming sites, as well as investing in property, Bloom managed to take on a 75% stake of the Seagulls in 2009. Since then, he has invested over £100 million in the club, developing a new stadium that is constantly expanding to accommodate the team's growing fan base.
Bloom's ambition as both owner and chairman of the team has held no bounds, getting the Seagulls promoted from League One, when taking over, then all the way to the Premier League in 2017, where they have become a regular fixture in the competition. He invests the funds to back up that ambition too, breaking the transfer record twice in the summer of 2019, purchasing Neil Maupay and Adam Webster for around £20 million each.
Burnley – ALK Capital
Burnley is a team that has always belonged to the local community, both figuratively and literally, with the club being run by local business owners and supporters from 1882 all the way to 2020. But it was in December of 2020 that the club was bought in a £200 million takeover by American firm ALK Capital, who purchased an 84% stake of the Clarets.
ALK appointed managing director, Alan Pace, as the club's new chairman, replacing Mike Garlick, who had previously owned 49% of the club. This relatively short-lived ownership has so far proved full of conflict, with ALK being accused of using Burnley's own money to purchase the team and loading their own debt onto the squad. Yet Pace ensures the ownership structure is sustainable, and that ALK are there to help grow the club commercially. Only time will tell whether ALK Capital are successful owners of Burnley, or whether they will leave them high and dry.
Chelsea – Roman Abramovich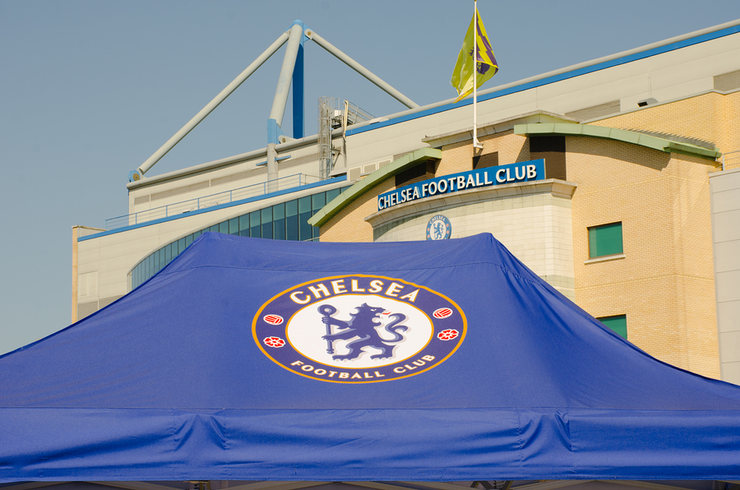 Probably the most famous Premier League owner, Chelsea is run by Russian oligarch and oil billionaire Roman Abramovich. Making them the second richest club in the country, Abramovich is worth an estimated $14.5 billion. Abramovich bought a majority (50%) share of Chelsea in 2003, before proceeding to buy up all the other shares in the club over a short period of time, finally taking the company private once owning 90% of the shares, a takeover that cost a total £140 million. Abramovich has invested hundreds of millions of pounds, removing the club's debts, developing their facilities, and purchasing a world class squad that reached the pinnacle of European football for a spell in the 2000s.
Due to his investment, he has operated a very hands-on management style within the club and is considered by many to control the ins and outs, despite not being the club chairman. Abramovich is known to frequently replace both managers and players when they do not perform to his standards, going through 15 managers since taking over in 2003, and likely spending a considerable amount of money paying off these contracts, since all of these managers were eventually fired. He's also invested an awful lot of money buying players, including over £250 million in three transfer windows during Frank Lampard's relatively short tenure at the club.
Crystal Palace – Steve Parish
After entering administration in 2010, Crystal Palace were purchased by Steve Parish, Martin Long, Stephen Browett and Jeremy Hosking, each owning a 25% share. They managed to secure the team's debts and even buy back their historic home of Selhurst Park. Parish made his money through running a successful computer graphics company, before selling in 2011 to focus on Crystal Palace.
In 2015 further investment was gained from American businessmen Joshua Harris and David Blitzer, whilst Parish still remained majority owner and chairman of the club, with the owner's wealth being estimated at approximately $4.9 billion. Under his stewardship, Parish has returned Palace to Premier League regulars, assembling an exciting team on what remains a modest budget compared to their top flight peers.
Everton – Farhad Moshiri
Monaco-based British Iranian Farhad Moshiri bought 49.9% of Everton's shares in 2016, before proceeding to buy fellow owner Jon Woods' shares in 2018, reaching a total of 68.6% control of the club. Moshiri is a successful businessman who made his money in a variety of industries including mining and telecoms.
His ownership is supported by former owner Bill Kenwright, a theatre and film producer, who owns the other shares in the team as well as being the club's chairman. Combined the two have a net worth of $2.9 billion, making them the 13th richest team in the country. His and the club's finances are thought to be boosted, however, by Moshiri's friendship and business relationship with the aforementioned former Arsenal investor Usmanov. Usmanov's company sponsor's Everton's training ground for a huge fee and is also set to sponsor their new ground at a level many believe is overly generous.
All of this new investment has helped Everton past the era of David Moyes' management, when the club's finances were leaving them more likely to have to sell players to generate funds, than they were to develop their own squad. When Carlo Ancelotti was at the helm Everton were able to attract former World Cup Golden Boot winner James. In addition, four of the club's top five record signings have been made in the era since Moshiri took over.
Leeds United – Andrea Radrizzani
Andrea Radrizzani is an Italian businessman who rescued Leeds from the era of Massimo Cellino, and indeed various other rogue owners including Ken Bates, when some thought the club would never be returned to glory. With a net worth $4 billion, Radrizzani owns 63% of the club, with 49ers Enterprises (the business arm of the San Francisco 49ers NFL team) owning the other 37%. Under his stewardship Leeds bought back their Elland Road ground, and the masterstroke of appointing Marcelo Bielsa as manager saw them return to the Premier League for the first time in 16 years.
Radrizzani and his right-hand man Victor Orta, as well as the legendary Bielsa, have endeared themselves to fans, with their huge and obvious passion for the city and club. Radrizzani is self-made and has a background in sports media and broadcasting, meaning Leeds should be well placed to take advantage of the ever-growing demand for Premier League rights. Their first season back in the top flight went well and the future looks bright for the West Yorkshire side.
Leicester City – The Srivaddhanaprabha Family
Leicester were purchased by the King Power Sports Group in 2010. Vichai Srivaddhanaprabha was the owner of this organisation and declared himself chairman of the club. He famously led Leicester to the Premier League title as 5000/1 shots, investing millions to try and achieve his lofty ambitions of winning the Champions League in just three years.
Although they did not quite achieve that feat, Leicester caused one of the biggest upsets in modern football history, when they won the league in the 2015-16 season as rank outsiders. Srivaddhanaprabha and his family endeared themselves within the Leicester community and are loved by fans. Tragically he died in a helicopter crash in 2018, when departing from the King Power Stadium after a game. His family have still maintained the brilliant relationship he had with the club, with his son Aiyawatt succeeding him as chairman. A favourite for people across the country, under the ownership of the Srivaddhanaprabha family, Leicester have gone from being real outsiders in the Championship, to regular Champions League-standard competitors, all in less than a decade.
Liverpool – John W. Henry & Tom Werner
Liverpool is owned by Fenway Sports Group, a sports company most famous for owning the Boston Red Sox, where they revolutionised the sport by adapting the "moneyball method". Famed for running their sports teams as successful businesses, the company's owners John W. Henry and Tom Werner have an estimated worth of $2.8 billion. Henry and Werner took over Liverpool in 2010 and have applied shrewd business tactics to turn large profits on players. Famously Liverpool sold Phillipe Coutinho for £160 million and managed to buy both Virjil Van Dijk and Alisson with £20 million left to spare, all under the guidance of FSG.
They have not just developed things on the pitch though, modernising Anfield and constructing a new state of the art training ground, all whilst building the Liverpool brand to become globally recognisable. Although fans have not always been happy with the owners, who made the contentious decision to furlough non-playing staff during 2020, on the whole most accept they are delivering the goods in a sustainable fashion. They're certainly looked upon fondly, with Liverpool winning their 6th champions league, and ending their 30-year wait to win the Premier League, under the Americans' stewardship.
Manchester City – Mansour bin Zayed Al Nahyan
Manchester City are owned outright by Abu Dhabi United group, a company ran by Sheikh Mansour, the deputy prime minister of the United Arab Emirates. With an estimated worth of $22 billion, the Sky Blues are by far the wealthiest team in the English top flight, and this has caused lots of controversy.
Many claim that city have "bought" league titles, spending over £1 billion on player transfers since Sheik Mansour took over. There can be no doubt that the huge investment in Manchester City has made the Premier League more exciting, assembling some of the world's best players under the legendary manager Pep Guardiola. As such they've managed to win the Premier League five times, at the time of writing, but the Champions League has still managed to elude them.
Abu Dhabi United Group were drawn into even more conflict in 2020 when the team were initially found to have breached Financial Fair Play regulations. City were given a two-year ban from European club competitions after it was claimed the owners were secretly investing more money into the club than was permitted. This was quickly overturned after no conclusive evidence of this was found, although many believe that Man City used their large financial resources to circumvent the rules.
Manchester United – The Glazer Family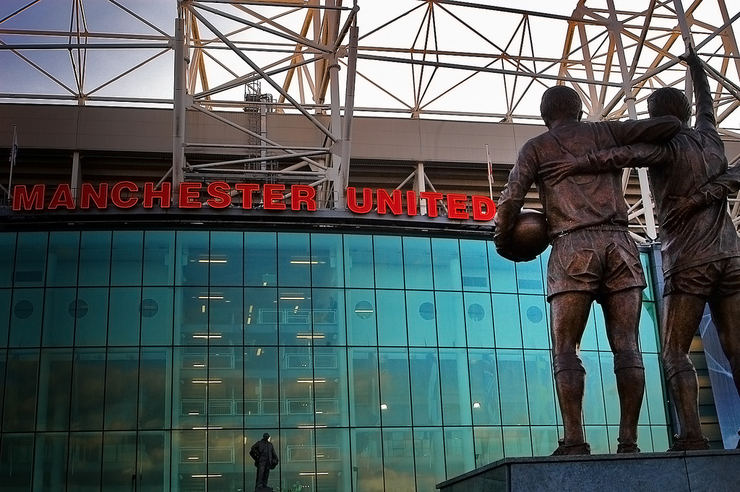 The Glazer family slowly took over Manchester United through the early 2000s, spending approximately £800 million to do so. This is a small amount of their estimated $4.7 billion wealth; however, they purchased the club via a leveraged buyout, essentially using large amounts of loans that were tied against the club's assets. This controversial method has shed negative light on the Glazer's ownership of the Red Devils. The Glazer's money came through various business ventures across America over the 20th century, and they also own NFL team the Tampa Bay Buccaneers.
Nowadays they are well respected by some Manchester United fans, despite widespread protest when they first purchased the team. Their sustained relationship with club legend Sir Alex Ferguson, and significant yearly investment in players, has helped them settle as owners of Man United. That said, there are many supporters who still strongly oppose them and the lack of on-field success is not helping their cause.
Newcastle United – Mike Ashley
Mike Ashley achieved overall control of Newcastle in 2007, slowly buying stakes from other shareholders before those hanging on were forced to sell. The owner of Sports Direct, Frasers and various other businesses, he has an estimated net worth of $2.5 billion, though this has declined significantly over the past five years.
Ashley has is perhaps the most despised owner in the Premier League and has endured a period of ownership full of conflict with the club's fans. He has attempted to sell the club on three occasions, and the team are still up for sale at the time of writing. Fans protested against Ashley following the resignations of Kevin Keegan, in 2008, and Rafael Benitez, in 2019, and his poor responses are well documented. There are still hopes that a Saudi-led buyout may finally see the back of him but there are many obstacles to overcome before that can happen.
Norwich City – Delia Smith and Michael Wynn-Jones
Norwich's official site states that "Norwich City Football Club Plc ("NCFC") is an unlisted company" and as such there is no official share price, however, they add that "The Canaries Trust often purchase NCFC Club shares from shareholders". There are believed to be about 8,000 shareholders, essentially fans of the club with a financial interest in it.
Famous TV chef Delia Smith and her husband Michael Wynn-Jones (an editor, publisher and writer) are the majority shareholders and as supporters, they give the club a real family and community feel. Smith personally thanks the supporters at the end of the season and much as her "let's be having you" on-field outburst was probably drink-fuelled and widely derided, there are certainly many fans who wish their owner cared that much.
Local media noted that the club has a brilliant ownership model that fans should be thankful for. They noted its limits, saying "Will it win them titles? No. Is there a natural ceiling? Yes. But sometimes titles bring disillusion. Football is about so much more." They added also that with "Delia and Michael, City have owners who are accountable. They care. City already have the German model adopted. The club is owned by fans. It does want what is best for them."
Southampton – Gao Jisheng
Southampton were rescued from administration in 2009 by the late Markus Liebherr, owner of manufacturing company Liebherr. Under his stewardship Southampton climbed from League One to solidify their position within the Premier League by 2012. Upon Leibherr's death his daughter took over at the helm of the club but allowed Chinese Businessman Gao Jisheng to purchase an 80% majority stake in the team in 2017.
Jisheng made his money through real estate and sports investment, and the shrewd investment in the team was over a year in the making. Southampton are well known for their remarkable finances, generating huge amounts of revenue from their historically successful youth academy, and development of world class talents like Theo Walcott, Gareth Bale and more recently Sadio Mane and Virjil Van Dijk. It is no wonder that his purchase of the team took an estimated $210 million, but this is just a drop in the water for Jisheng and Liebherr whose combined wealth is estimated at around $4 billion.
Tottenham Hotspur – Joe Lewis
Tottenham are owned by ENIC International Ltd, an investment company run by British Billionaire Joe Lewis, who owns 70% of the company, and therefore the team. The other part of this stake in the club is owned by its chairman Daniel Levy, with the final shares being distributed between various individuals across the globe. ENIC purchased the majority of their stake from former chairman Baron Alan Sugar, and developed their shareholding until gaining majority control within the club.
With an estimated worth of $4.9 billion, Lewis and Levy have poured funds into the club since purchasing it in 2011, culminating in the construction of their new ground that was completed in 2019. Despite their efforts, Tottenham have failed to win a major trophy under the management of Lewis and Levy. They have tried correcting this, spending large amounts on players to assemble a world class team, even hiring the notorious Jose Mourinho in 2019 to finally claim some silverware. As yet, the fans are still waiting.
Watford – Gino Pozzo/Pozo Family
There are many different ways to run a football club and where some favour continuity, others, like Roman Abramovich at Chelsea, believe the friction and tension of change delivers the best results. Gino Pozzo and his family, Watford's owners, are very much of the Abramovich school. In 2012 they bought the club, to add to Udinese in Italy and Granada in Spain they already owned. Giampaolo Pozzo had owned Udinese since the mid-1980s and installed his son Gino at Watford.
In the relatively short time the Pozzos have been at the helm, the following managers have sat in the dugout (by the time you read this you may be able to add more names to the list!):
Sean Dyche– incumbent boss on takeover
Gianfranco Zola – The Pozzo family's first appointment
Guiseppe Sannino
Oscar Garcia Junyent – took charge for just four games
Billy McKinlay – made predecessor look like club stalwart thanks to a two-game spell as boss
Slavia Jokanovic – earned promotion and was then replaced!
Quique Sanchez Flores – Premier League survival and a place in the semis of the FA Cup not enough to extend tenure past 38 league games
Walter Mazzarri
Marco Silva
Javi Gracia – 66 league games in charge is the joint-most of the Pozzo era with Zola
Quique Sanchez Flores – Watford return lasted just 12 league games
Haydn Mullins – caretaker boss only
Nigel Pearson
Haydn Mullins – caretaker boss only (again)
Vladimir Ivic – won 55% of league games but lasted just 11 matches
Xisco Munoz – appointed December 2020 and helped earn PL status for Hornets. Is he still in charge when you read this?!
That really is incredible churn but it has seemed to work for the club. Despite being relegated back to the Championship a number of times, they have bounced back and for their size, they are probably punching above their weight. As for the Pozzos, the family made their money in tool making, selling their Freud business (interesting name for a family seemingly with commitment issues) to giants Bosch in 2008. Gino is estimated to have a net worth somewhere around the £100m mark, though the family wealth and complex multi-club structure somewhat muddies the waters.
West Ham United – David Sullivan
Welsh businessman David Sullivan owns a controlling 51.1% in West Ham. Alongside David Gold, who owns 35.1% of the Hammers, the two act as co-chairmen of the club. The other notable stakeholder is American businessman Albert Smith, who has a 10% stake. Sullivan made much of his wealth through his past ownership of the Daily Sport and Sunday Sport newspapers, whilst Gold is the owner of retail company Gold Group International.
Together they have a combined estimated worth of $1.6 billion. The pair helped clear the club's substantial debts, allowing them to take hold of the lease of the Olympic Stadium in London. However, they have received criticism in recent years for not reinvesting profits made and selling crucially important players for large sums without necessarily replacing them with the same quality. None the less, under the astute management of David Moyes the Hammers are now looking to achieve a top 4 finish and if they are somehow able to achieve that it could radically alter the club's finances.
Wolves – Guo Guangchang, Liang Xinjun & Wang Qunbin
Wolves are owned and operated by Fosun International, a large Chinese conglomerate with an estimated wealth of $9.14 billion. Guo Guangchang, Liang Xinjun and Wang Qunbin are the owners of Fosun , and hold large influence within the state's government.
Since purchasing the club in 2016, they have taken Wolves from the Championship to be considered one of the top competitors within the top flight – even making it to the Europa League quarter finals in the 2019-20 season. This was partly thanks to the clever appointment of Portuguese coach Nuno Espírito Santo, who has built an incredibly exciting team with an attacking flair, thanks to his global football connections. Nuno has since departed for Tottenham however, replaced by fellow Portuguese Bruno Lage.
Recently Relegated Teams
Here we have the owners of the three sides most recently relegated from the Premier League having dropped down to the Championship after the 2020/21 season.
Fulham – Shahid Khan
Shahid Khan is a sports tycoon who purchased Fulham in 2013 from Harrods owner Mohamed Al-Fayed, for a reported figure of between £150 and 200 million. Making his money through the automotive industry, Khan also owns the Jacksonville Jaguars in the NFL, as well as operating as Fulham's chairman. With an estimated worth of $8 billion, Khan is the fifth richest Premiership owner, and has invested lots into the team, endearing him to fans of the Cottagers.
After a rocky start to his ownership, Khan went through three managers in his first season as Fulham were relegated to the Championship. Yet he has found some stability, and invested heavily, including large amounts to develop the historic ground Craven Cottage, meaning the team can stay there for the long term. His trust in Scott Parker as manager following relegation in 2020 showed his adjustment to the world of football where stability and personality can mean everything to the fans.
Sheffield United – Abdullah bin Musa'ed
Sheffield United are owned by Saudi Prince Abdullah bin Musa'ad bin Abdulaziz Al Saud. Prince Abdullah has an estimated worth of $200 million, much of which he made through his paper manufacturing company, SPMC Group. In 2015 he purchased a 50% stake in the Blades, before taking over the whole club in 2018. Relative newcomers to the Premier League, the Sheffield team are not known for breaking the bank, with their biggest transfer being the purchase of Rhian Brewster from Liverpool, for £23.5 million in 2020.
As such it is no surprise that Sheffield is estimated to be the least wealthy team in the Premier League. Since Prince Abdullah first purchased his stake in the team they've progressed from League One all the way to the Premiership, returning to their historic position within the top division though they were relegated in the 2020-21 campaign.
West Bromwich Albion – Guochuan Lai
Lai Guochuan purchased 87.8% of West Brom in 2016 for an estimated £200 million. Owner and operator of Yunyi Guokai (Shanghai) Sports Development Limited, Guochuan has an estimated worth of $2.8 billion. He lives in the Guangdong province of China, only attending West Bromwich games on rare occasions, and leaves the day-to-day management of the team to chairman, Li Piyue, and CEO, Ke Xu. West Brom are at threat of becoming a Premier League "yo-yo" club and need to see continued backing from Guochuan to maintain stability within the competition.