Pleasing the fans is one of the hardest tasks for any football manager, but for managers with a history of managing rival clubs, it's a task made even harder. During their time at Everton and Newcastle respectively, managers, Rafa Benitez and Steve Bruce have struggled to get their own club's fans on side in light of their history with Liverpool and Sunderland.
However, despite the difficulties attached to taking charge of a former club's chief competitors, several managers have gone on to switch allegiances and take charge of rival clubs, usually to the disappointment of both their new club and former club's fans! Here we take a look at some of the most controversial managerial appointments, starting with one in particular that had a distinct whiff of a manager going undercover as a double agent!
Harry Redknapp
Harry Redknapp has been around the block. And then back round it a couple of more times. He's managed nine teams, though it often feels like more, but perhaps the most controversial roles have been on the south coast. After guiding Portsmouth to Premier League promotion in the 2002/03 season, but resigning in 2004 following a dispute with Milan Mandarić, Harry Redknapp announced that he needed time away from football following his first of two Portsmouth stints.
His break didn't last long, and just a few weeks after his departure from the Fratton Park side, Redknapp was announced as the new manager of Portsmouth's fiercest rivals, Southampton. Portsmouth fans made their feelings known when Redknapp returned to Fratton Park for the first South Coast derby since his departure, displaying banners and T-shirts referring to Redknapp as 'Scummer' and 'Judas'.
Tasked with keeping Southampton in the Premier League, Redknapp failed, and ended Southampton's 27-year spell in England's top division. Remaining in charge for the first few months of the 2005/06 Championship season, Redknapp struggled to establish the consistency necessary for promotion and resigned in early December 2005, amid links to a Portsmouth position made vacant by the sacking of Alain Perrin.
These links proved true, and Redknapp returned to a relegation-threatened Portsmouth, but unlike at Southampton, he managed to avoid relegation with a late run of form. Going on to win an FA Cup in 2008, Redknapp may well have nullified any lingering anger from his earlier move to Southampton, but a move to Tottenham in October 2008 meant anger returned amongst Portsmouth fans once more, making their feelings known by booing and chanting 'Judas' as Redknapp received the 'Freedom of Portsmouth' at a public ceremony just two days after joining Tottenham. Additionally, Portsmouth's subsequent financial implosion saw some fans blame Redknapp for their demise.
Even so, from the perspective of Saints fans, seeing your biggest rival's manager join, take you down, then return to their old club and deliver silverware must be hard to take!
Brian Clough
Massively popular amongst Derby fans during his six years at the club, lifting the Rams from the Second Division to First Division glory, Clough's time with County ended in a resignation. It is believed that the greatest manager England never had, as Clough is sometimes dubbed, had hoped that his resignation request would be declined and result in him gaining more control over transfers. To the surprise of many, the resignation was accepted by the board, shocking Clough and causing great dismay among the Derby fans.
After poor spells at Brighton and Leeds (lasting just 44 days at the latter), Clough returned to the East Midlands, this time with rivals Nottingham Forest. First repeating the success of his time at Derby, taking Forest from the Second Division, and then winning the First Division, Clough ended up doing even better, as he led Forest to back-to-back European Cups.
A usually fierce rivalry was put aside in 2004, as both Derby County and Nottingham Forest fans mourned together following Clough's death. As a way of tribute to Clough and the work he did at both clubs, it was announced in 2007 that future East Midlands derby matches would play host to the 'Brian Clough trophy', with the trophy going to whoever wins an 'East Midlands derby' match. Prior to that, in 2005, the stretch of the A52 that links the two cities was also renamed the Brian Clough Way.
Rafa Benitez
We do not have to delve back into the history books to find managers that have taken charge of rival clubs of course. Former Liverpool, and current (as of 2021) Everton manager Rafa Benitez seems to have a bit of a knack of finding jobs that ruffle feathers, first through taking the Chelsea job in 2012 as an interim manager, and more recently by becoming manager of Liverpool's local rivals.
Benitez's time at Liverpool didn't make him many friends in the football world, notably confronting both Jose Mourinho and Sir Alex Ferguson. As Liverpool manager, Benitez made several negative comments about Chelsea; claiming their success came only from Roman Abramovic's money and that their fans needed 'plastic flags' to generate an atmosphere. The Chelsea job was one he said he'd "never take" in light of his Liverpool connection, but following the dismissal of Roberto Di Matteo in 2012, Benítez backtracked on his previous statement and became the new Chelsea manager on an interim basis.
An appointment highly unpopular amongst the Chelsea support, Benitez faced hostile receptions throughout much of his tenure at Stamford Bridge. However, managing to guide Chelsea to Europa League glory and a 3rd place league finish saw some fans replace their hostility with an acceptance that Benitez actually did quite a good job.
Several years later, the summer of 2021 saw Benitez become Everton's new manager following Carlo Ancelotti's departure. The appointment proved to be unpopular amongst many Everton fans, who noted his history with Liverpool as well previous comments, the most notable of which came when he labelled the Toffees a "small club" (something he later claimed lost a little in translation). Some fans even went as far as to threaten Benítez, leaving a banner near his house reading "We know where you live. Don't sign".
But sign he did, becoming the first person to manage both Merseyside giants since William Edward Barclay in the 19th century! His appointment was hugely controversial but a fast start helped win many of the fans over. It remains to be seen how the move will be judged in the future.
Alex McLeish
Alex McLeish resigning as Birmingham City manager via email in 2011, and then being announced as Aston Villa's new manager just a few days later led to much controversy as Birmingham City filed a complaint against Villa, claiming McLeish was still under contract with them. Villa then countered with a claim that McLeish was hired as a free agent. Villa's own fans weren't happy with the appointment either, with some fans protesting outside the training ground and anti-McLeish graffiti having to be removed.
A season scuppered with injuries to key players, the sale of both Ashley Young and Stewart Downing, as well as Stiliyan Petrov's leukaemia diagnosis, meant McLeish struggled to a 16th place finish and was sacked after a year in charge, much to the joy of the protesting Villa fans.
Sam Allardyce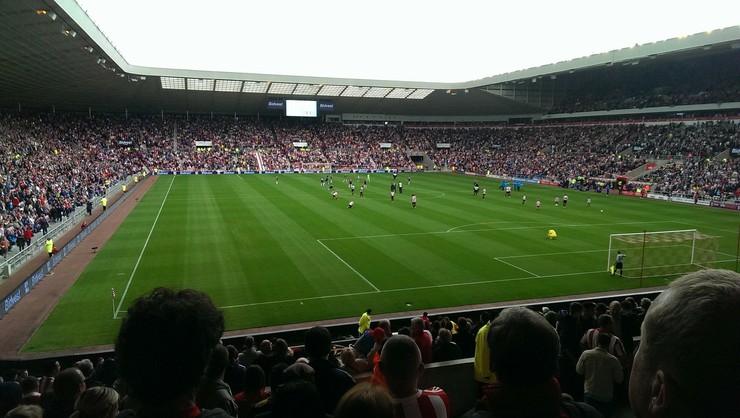 The first boss to manage both Sunderland and Newcastle, Sam Allardyce took charge of Newcastle in May 2007 following a highly successful stint at Bolton Wanderers. Unfortunately, his success at Bolton couldn't be replicated with Newcastle, and Allardyce was sacked after only half a season.
Managing to rebuild his reputation and earn the billing of a 'survival specialist' with Blackburn and West Ham, Allardyce crossed the Tyne-Wear divide in 2015 to take charge of a rock-bottom Sunderland. An unprecedented great escape from relegation ensued, seeing Allardyce rewarded with the England job following Roy Hodgson's post-Iceland resignation, although his time with the Three Lions turned out to be astonishingly brief, lasting just 67 days and including him taking charge of only one game.
Danny Wilson
First playing for Sheffield Wednesday in the early 1990s, and then managing them from 1998 to 2000, a poor run of form including an 8-0 loss against Newcastle United brought an end to Danny Wilson's time at the Owls.
Perhaps being sacked left Wilson with a bitter taste towards his former club, and such a bitterness might have influenced Wilson's decision to take the job as manager of Sheffield United in 2011.
Wilson's appointment at Sheffield United wasn't a hiring welcomed by many Blades fans, and approximately 400 supporters gathered outside Bramall Lane in protest when the appointment was announced, with a banner displayed reading 'Love Utd Hate Wilson'. Going on to lead Sheffield United to a League One playoff final in the 2011/12 season, but losing on penalties, Wilson tried for promotion again the next season, but left the club on the 10th of April 2013 following a poor run of form, despite his side being only six points off an automatic promotion spot.
Jose Mourinho
The self-proclaimed Special One has had a managerial CV that most bosses can only dream of, having managing some of football's biggest clubs and winning trophies with almost every side he's managed. Sometimes, however, these clubs happen to be rivals of ones he used to work for.
Mourinho began his career as translator-cum-assistant manager, spending four years with Barcelona and working alongside greats of the game such as Bobby Robson and Louis van Gaal, before eventually taking charge of Benfica in 2000. Success with clubs such as Porto and Chelsea followed, and in 2008, Mourinho was interviewed for the management position at Barcelona.
Unfortunately for Jose, the job was eventually given to an at-the-time unproven Pep Guardiola. A club legend for sure but a man lacking Mourinho's experience and track record. Perhaps Jose took the rejection from his former club to heart, and in 2010 the Portuguese took charge of Barcelona's greatest rivals Real Madrid.
After leaving Real Madrid, Jose returned to Chelsea for a second spell and managed the Stamford Bridge side for two years before his tenure ended in chaotic fashion. A dispute with Chelsea's physio Eva Carneiro possibly led to a rebellion amongst the squad, and a poor run of form ended in Jose's sacking.
After a brief period out of the game, Jose returned to manage Chelsea's rivals Manchester United. Winning a Europa League and a Carabao Cup, Mourinho's time with the Red Devils ended in late 2018 following his sacking. After a year away from management, Mourinho took charge of another of Chelsea's rivals, proving if nothing else that he is prepared to make unpopular moves and tough it out.
Following the sacking of Mauricio Pochettino in late 2019, it was quickly announced that Tottenham Hotspur's new manager would be Jose Mourinho. Such a job for the veteran boss contrasted greatly with a statement he made in 2015 where he claimed he'd never join Spurs as he "loved the Chelsea supporters too much", although perhaps by 2019 the sour taste left from his Chelsea sacking contributed to his change of heart.
However, Jose's time at Tottenham proved largely unfruitful and when he was sacked in April 2021 his Tottenham departure marked the first time since 2002 he departed a club without winning silverware.
George Graham
Alongside Arsene Wenger, George Graham stands to be remembered as one of Arsenal's greatest ever managers. Famously guiding Arsenal to their first title in 18 years with a thrilling final day victory against Liverpool in 1989, Graham also managed to bring two League Cups, an FA Cup, and a Cup Winner's cup back to Highbury.
A successful tenure with the Gunners ended in 1994, when Graham was sacked after a revelation that he had taken an illegal payment of £425,000 from Norwegian agent Rune Hauge. After a one-year ban from football, Graham returned to management by spending two years with Leeds United, and then in 1998 was appointed as manager of Tottenham Hotspur.
Although not the most popular figure at White Hart Lane during his stint with the Spurs, Graham did manage to bring rarely seen success to Tottenham in the form of a League Cup win in 1999, but would eventually be sacked in 2001 as the result of an alleged 'breach of contract'. He remains one of only two men to have managed both of the north London giants, the other being Terry Neill.
Steve Bruce
Current manager (as of September 2021), and boyhood fan of Newcastle United, Steve Bruce hasn't just crossed rival boundaries once, taking charge of Sunderland in 2009, but thrice, having additionally managed Birmingham City and Aston Villa, as well as both of the Sheffield sides. He gets about a bit does old Brucey.
Taking charge of Sunderland in 2009, Bruce attempted to divert the attention away from his Newcastle-supporting background when he insisted in a press conference that "managing Newcastle has never been my dream". Bruce's first two seasons with the Black Cats brought 13th and 10th place finishes respectively, but his third year ended in a sacking that he'd later claim to have been linked to the fact that Sunderland fans were unable to get over his Newcastle connections.
Taking the Newcastle job in 2019 saw Bruce backtrack on his 2009 statement, as he stated "To be given the opportunity now, I'm like any other Geordie. I've lived the dream." Respectable 13th and 12th place finishes in his first two seasons quashed some of the initial backlash over his appointment, but Bruce is yet to fully convince much of the Newcastle faithful.
Meanwhile, a six-year stint with Birmingham City saw Bruce achieve two promotions, but he couldn't repeat this success with Aston Villa. Losing a playoff final, and then being sacked the next season after a poor run of form culminated in a 3-3 draw with Preston North End, Bruce would go on to be fired a day after being hit by a cabbage thrown from an angry fan. That will teach him!