It's easy for football fans to get attached to certain players, admiring their on-pitch skills and the tendency to kiss the badge, but it's equally easy to forget that not every footballer is in the game for loyalty towards a certain club, and with footballers' careers tending to be short-lived, some players may instead be swayed by whichever club offers them the biggest pay packet.
Occasionally this club happens to be their current club/former club's biggest rival, meaning 'judas' transfers aren't all that uncommon. There've been many high profile ones over the years, and listed below are just a selection of some the biggest and most controversial 'judas' transfers in football history.
Sol Campbell
Nine years at Tottenham, 315 total appearances and captaining the club to a League Cup title in the 1999 final against Leicester City. Most footballers would be revered as a legend for doing this with any club, but for Sol Campbell, one move to Tottenham's north London rivals mean that he's now reviled by most of Tottenham's fanbase.
In the summer of 2001, Campbell's contract with Tottenham Hotspur expired, and he was then offered a new contract to become the highest paid player in their history. He opted not to sign the new contract however, but this decision could have been forgiven by fans in light of him wanting to pursue a club playing Champions League football, something Tottenham weren't able to provide at the time.
But what made Campbell's departure unforgivable was the fact he ended up moving to Arsenal, and on a free transfer to make matters even worse. Additional pain was found in the fact that Campbell once told the Spurs monthly magazine that he'd never play for Arsenal! Oh Sol, never say never!
Inevitably anger was widespread amongst the Tottenham support, leading Spurs supporters to greet Campbell with 'Judas' placards whenever he'd play against them. Unfortunately, some of the abuse went too far, and in 2009 when Campbell played against Tottenham with Portsmouth, four Tottenham fans were banned from every English and Welsh football ground as a result of racist and homophobic abuse towards Campbell.
All in all, Campbell managed to leave Tottenham and win two league titles, three FA cups and become part of an "invincible team" with Arsenal, which in reflection is probably a career choice most people would make.
Ashley Cole
As an 'invincible' Arsenal lifted the Premier League title in 2005, another London club were on the rise with money to spend thanks to the backing of Russian oligarch Roman Abramovic. A key component of Arsenal's 2005 title winning season was Ashley Cole, who Chelsea had their eyes on long before his official signing in 2006.
In 2005, Jose Mourinho and Peter Kenyon, Chelsea's manager and chief executive respectively at the time, were found guilty of holding a 'tapping-up' meeting with Ashley Cole, resulting in fines for everyone involved in the meeting and Cole signing a one-year contract extension with Arsenal.
One year later in 2006, when Arsenal offered another contract extension, the best Arsenal could come up with was a figure of £55,000 a week. A figure which left Cole 'seething with anger' and almost 'driving off the road'. Chelsea then offered a comparatively more attractive figure of £90,000 a week. A transfer saga then ensued, and on the 31st of August 2006, a swap deal of £5 million plus William Gallas was agreed, allowing Cole to join Arsenal's rivals Chelsea.
Arsenal fans have never forgiven Cole for his acrimonious departure, greeting him with fake £20 notes with his face on it when the two sides met in December 2006, permanently nicknaming him 'Cashley Cole' and booing him during his every visit to the Emirates.
As with Campbell before him, the move was successful in terms of trophies though. Cole did end up managing to win four FA Cups, a League Cup trophy, one league title, a Europa League and a Champions League trophy, whilst Arsenal languished in a nine-year trophy drought, somewhat justifying Cole's career choice!
Emmanuel Adebayor
Different accounts of this saga have been offered by the parties involved; Arsene Wenger's suggested that Adebayor wanted to move, whilst Adebayor's claim is that Wenger saw him as surplus to requirements. It is therefore arguable that the move wasn't as traitorous as some people believe. As well as this, Manchester City were just one year into their takeover by Sheikh Mansour and were managed by Mark Hughes, so weren't truly regarded as a major rival by Arsenal at the time.
In the case of Adebayor, the anger comes more towards the way he behaved after the signing. In Man City and Arsenal's first meeting since the deal, Man City's new striker scored a late goal against his former club in a 4-2 victory, and in celebration ran the full length of the pitch and then celebrated in front of the travelling Arsenal support. Aside from this, later accounts from Cesc Fabregas and Robin van Persie claimed that Adebayor stomped, slapped and kicked his opponents frequently during the match.
The volatile forward ended up leaving Man City in 2012, moving to Tottenham Hotspur, which certainly wouldn't have helped mend any bridges with Arsenal supporters!
Robin Van Persie
It's Arsenal involved yet again! 22 and 37 goals respectively in the 2010/11 and 2011/12 seasons had many Arsenal fans believe that Robin Van Persie would be the man to end their lengthy trophy drought. Their hopes would soon be dashed in the summer of 2012, when Van Persie announced he would not be signing a new contract with Arsenal, prompting transfer interest from several clubs including Juventus.
Unfortunately for Arsenal fans, Van Persie's club of choice was Manchester United, going on to fire his new club to their 20th league title. To make matters worse, Arsenal were required to give Manchester United and Van Persie a guard of honour at the Emirates to congratulate the Premier League's new champions. An occasion inevitably greeted by a chorus of boos by Arsenal fans.
Van Persie's move prompted widespread animosity amongst Arsenal fans, with several of them filming themselves setting their RVP jerseys on fire and uploading the videos to YouTube. Even in 2019, when the Dutch ace celebrated his retirement by unveiling a mash-up kit of all the clubs he played for and sharing it with Twitter, the hatred still remained present as several Arsenal fans tweeted back with snake and sick face emojis.
Carlos Tevez
In 2007, Manchester United signed Tevez on a two-year loan deal with an option to buy clause priced at £25.5 million. In these two years, Tevez scored 33 goals, helping his club win two league titles, an FA cup and a Champions League. In 2009, United then made a move to tie Tevez down on a permanent deal by offering him a 5-year contract that would have made him one of the club's highest earners. This offer was rejected, and Tevez instead moved to a recently cash-rich and player-hungry Manchester City, who offered a more lucrative 5-year deal.
To make matters even worse, City welcomed their new signing by displaying a 'Welcome to Manchester' poster in the city centre (United technically being based in Salford), a move that served to rile up many Manchester United supporters. If that wasn't bad enough for United fans, further mocking happened a few years later when City won the league in 2012, with Tevez holding up a 'RIP Fergie' sign during the title parade!
Michael Owen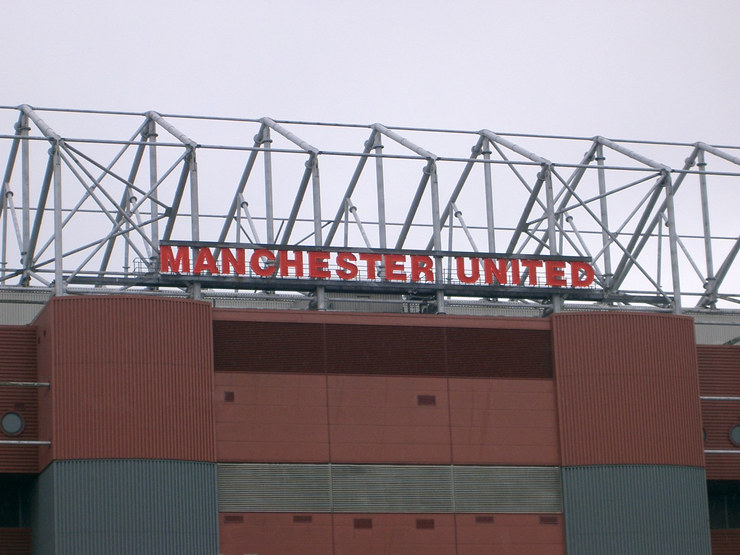 Eight years, and 158 goals for Liverpool meant that Michael Owen had all the hallmarks of being classified as a club legend, but injury problems and subsequent moves to Real Madrid and Newcastle United resulted in Owen becoming a shadow of the 2001 Ballon D'or-winning player he once was. It wasn't until 2009 however, that Owen truly hampered his Liverpool legend status by signing for North West rivals Manchester United on a free transfer.
The transfer might have felt worse for Liverpool fans had Owen not been in his career's twilight phase, meaning his involvement for United was largely as a backup and cup striker. However, a late winner in the Manchester derby during the 2009/10 season, a league cup and a Premier League title may well have sparked some feelings of jealousy amongst a Liverpool support in the midst of a lengthy league title drought.
Nick Barmby
When Barmby signed for Liverpool from Everton in July 2000, he became the first player to make a direct move from Everton to Liverpool since Dave Hickson in 1959. Anger came from the fact that the England striker turned down a contract offer from Everton that would have made him the highest paid player in the club's history.
Further pain was felt five months later when Liverpool and Everton met for the first time since the Barmby transfer. Twelve minutes into the game, Barmby scored the first goal of an eventual 3-1 win and celebrated by kissing the Liverpool badge. As a result, Barmby remains a figure of hate in the eyes of many Evertonians.
Luis Figo
Scoring 45 goals in 249 appearances, winning two league titles, two Copa Del Rey's, a UEFA Cup Winner's Cup, and both the Spanish and European Super Cups, all whilst playing in a team with stars such as Ronaldo, Rivaldo and Patrick Kluivert, meant Luis Figo was highly admired by Barcelona supporters and was well on his way to becoming regarded as a club legend.
Alas, in July 2000, when Real Madrid activated a €62 million clause in Figo's contract, any prospect of being remembered as a legend for the Camp Nou side would soon be shattered as the Portuguese attacker joined Barcelona's biggest rivals.
Consequently, future El Clasico's were marred with jeers, offensive banners and projectiles being targeted towards Figo. In 2002, two years after the transfer, a pig's head was thrown at Figo as he approached the corner flag, making clear that this wasn't a transfer Barcelona fans were going to be forgiving easily. How do you even get a pig's head into a stadium?!
Mo Johnston
Glasgow's Old Firm derby between Celtic and Rangers is probably up there amongst the biggest and most hostile rivalries in world football, with the feud stoked by a history of Protestant vs Catholic division. This means it is very, very far from a friendly rivalry and seeing high levels of violence and hooliganism on Old Firm days is far from uncommon.
With such heightened passions, anyone moving from one Old Firm club to another will return to their former club's stadium to, at minimum, a chorus of boos every time they touch the ball, if not worse. It is a move that is rarely made, especially in modern times.
One of the most prolific, and controversial examples of such a transfer happened in 1989, when Mo Johnston returned to Scotland from Nantes after having left Celtic in 1987, signing for Rangers. Shortly before, he'd held a press conference at Celtic Park, announcing 'Celtic are the only club I want to play for". But soon after the conference, he discovered that Rangers were offering him a more lucrative contract, resulting in a U-turn on his press conference statement as he signed for Celtic's biggest rivals.
Aside from this move inevitably being much detested by Celtic supporters who would go on to call him 'Judas', Johnston being the first major Roman Catholic signed by Rangers meant that the move also wasn't a popular one at first amongst the Rangers support. Indeed, it led to some Rangers fans burning their scarves and threatening to hand in season tickets.
It wasn't just the fans in on the backlash, with Rangers kitman Jimmy Bell having refused to lay out Johnston's training kit. If it wasn't bad enough for Johnston, Bell would also hand out chocolate bars to everyone in the team, except Johnston, who was told he needed to earn the privilege of receiving chocolate by scoring against Celtic!
An Old Firm goal for Johnston on the 4th of November 1989 would soon quell any backlash amongst Rangers fans towards the signing of a Roman Catholic, also ensuring Johnston finally got his chocolate. The fact he would go on to bang in goals regularly for his new club also helped fans forget his background.
Mo remains a villain in the eyes of many Celtic fans, and as a result, whenever returning to Glasgow, Johnston makes sure to keep away from both Celtic Park and their Lennoxtown training complex. Furthermore, he now lives in North America, perhaps hiding away from the scrutiny of any long-term grudge-holding Bhoys fans.
Alan Smith
When fans get worked up about a beloved player signing for a rival, they forget that usually the player is simply doing a job. They are not a fan and they do not love the club like the supporters do. They get paid by the team, as opposed to paying to be involved with the football club. As such, the issue of loyalty is a tricky one and most players do not really owe clubs anything, especially since both supporters and managers are apt to turning on a player should they perform badly.
Things were rather different with Leeds United's Alan Smith though. Smudge, or Smudger, as he was known, was a local lad, a player who came through the ranks at Leeds and made it all the way to the first team at the age of just 18. He genuinely was a fan of the West Yorkshire side and as a hometown hero his legend status was cemented further when he was awarded the honour of being the first player ever to be named "Supporter's Player of the Year" two seasons running.
Smith had kissed the Leeds badge on more than one occasion and as Leeds sunk, he was in tears when their relegation was confirmed. He knew he had played his last game for the Whites but few can have expected him to make a £7m move to hated rivals Manchester United. Unfortunately for Smith there was footage (admittedly very poor quality!) of him saying he would never play for the Red Devils!
Whilst it transpired that Smith did not want or ask for the move, and that United were the only club who would meet Leeds' terms, the fans did not take the transfer too well. Smith was, in true style, labelled a Judas and despite details of the transfer coming out, many fans still (wrongly in our opinion) have never forgiven him.