The Premier League began on the 15th August 1992 and as every good pub quizzer or football anorak knows, Sheffield United's Brian Deane scored the first-ever goal. In the inaugural season, Man United went on to win the title and Crystal Palace, Middlesbrough and Nottingham Forest were relegated. Forest were the worst side that year, nine points shy of safety, but over the years we have seen some truly terrible teams compete in the (still relatively) new top tier of English football.
We say "new" but of course, the English Premier League (EPL) seems to have been around forever now. Indeed, the 2021-22 campaign will be the 30th season of the competition but just who has had the worst record in the history of the Premier League? There are several different ways of measuring this and we will consider a few of them separately. So, lets take a look and work out the answer on everyone's lips: just which is the worst team ever in the Premier League?
Lowest Points In Premier League History
As said, there are lots of different ways to judge who has the worst record in the Premier League. We could, and will, consider several of them but for many, the most telling stat is how many points a team ends up with. First of all then, let us look at which sides ended their PL seasons with the fewest points.
It should be noted that from the inaugural campaign in 1992-93 up until 1994-95 inclusive (so the first three seasons), there were 22 teams in the division; but the league switched to 20 for the start of the 1996-96 campaign and has remained a 20-team division since. Obviously, this has some impact on the overall points a team can score and indeed Ipswich's woeful return of 27 points in May 1995 does put them towards the bottom of the pile. That same year Leicester were also relegated and accrued just 29 points but even though both of these totals came from 42 (rather than 38) games, they are still nowhere near the worst performances in terms of points per game.
Here are the three lowest points totals (and points per game returns) in the history of the EPL.
Derby County 2007/08 Season –  11 Points
| Position | Points | P | W | D | L | GF | GA | GD |
| --- | --- | --- | --- | --- | --- | --- | --- | --- |
| 20th | 11 | 38 | 1 | 8 | 29 | 20 | 89 | -69 |
In May 2007 the Rams upset the odds to earn promotion from the Championship. It was a case of them achieving success ahead of schedule as far as the owners and manager were concerned and, in truth, they were not really equipped for the top flight. They finished third in the Championship but advanced through the playoffs to start the 2007-08 campaign in the Premier League.
The dream very rapidly became a nightmare and despite an average crowd of over 32,000 fans packing into Pride Park, Derby just could not get going in terms of results on the pitch. They had made a huge number of transfers during the summer window, with 10 players coming in and 11 going out and this upheaval, allied with the fact the new players just were not good enough, set the Rams up to struggle. And we mean really struggle.
They opened with a 2-2 draw at Pride Park and no doubt the fans went home happy enough. A point on the board and an entertaining four-goal thriller that brought an 84th minute equaliser. Happy days!
Four defeats, including 4-0 and 6-0 losses, followed, but given three of those games were against Liverpool, Spurs and Man City, fans were perhaps not too disheartened. They then beat Newcastle to commence a run of five points from five games and whilst they were still 19th in the table, there was certainly some hope brewing.
However, after taking six points from their opening 10 games they would only manage another five in the remainder of the season. Incredibly that win against Newcastle would be their only victory all season. They had four separate runs of at least four consecutive losses, with one horrendous stretch of one point from 13 games occurring from the end of October.
In the final analysis, they took just 11 points from 38 matches, losing 29 times and winning just once. Their goal difference was -69 as they managed to score just 20 times all season. That was just one more than Roque Santa Cruz managed for Blackburn and 11 fewer than Cristiano Ronaldo banged in for Man United. If ever you are bemoaning your football team and wishing you supported another club, just be glad you weren't a Derby season ticket holder during the 2007-08 campaign.
Sunderland 2005/06 Season – 15 Points
| Position | Points | P | W | D | L | GF | GA | GD |
| --- | --- | --- | --- | --- | --- | --- | --- | --- |
| 20th | 15 | 38 | 3 | 6 | 29 | 26 | 69 | -43 |
When Sunderland not so much limped as staggered, bloodied and wounded, to a pathetic tally of 15 points from 38 PL games in May 2006 they must have felt they had set a record that would stand for many years. That Derby smashed their low points total just two seasons later does very little to lessen the terribleness of Sunderland's stats during the 2005-06 season, however.
Admittedly, their three wins was three times as many as County would manage but even so, winning three times out of 38 league clashes is hardly going to leave fans with a warm, glowing feeling. The unlucky or just darn dreadful Black Cats lost 29 times, like Derby, and drew six games. Their defence was the most porous in the PL, as they conceded 69 times but they also had the least impressive attack, managing just 26 goals to end with a goal difference of -43.
They had four joint-top goalscorers, which sounds unusual until you realise that each of the unheralded quartet notched just three league goals apiece. Boro's top league scorer, Yakubu, notched more than all four of them combined, whilst the top scorer in that season's PL, Thierry Henry, scored one more than the entire club managed between them.
During this shocker of a campaign, Mick McCarthy, Kevin Ball and Niall Quinn all managed the club at various times but none could get any sort of tune out of the players. They signed several players in the summer and two in January but the majority were free transfers and none cost more than £1.8m. It showed, and after starting with five straight defeats Sunderland never left the bottom three for more than a single gameweek, occupying bottom spot in the table from fixture 11 onwards.
Huddersfield Town 2018/19 Season – 16 Points
| Position | Points | P | W | D | L | GF | GA | GD |
| --- | --- | --- | --- | --- | --- | --- | --- | --- |
| 20th | 16 | 38 | 3 | 7 | 28 | 22 | 76 | -54 |
Hard as it may be for almost anyone alive today to believe, Huddersfield Town won the league three times in a row from 1924 onwards. What's more, they were also runners-up in 1927, 1928 and 1934. They were the Manchester United of the 1920s but decades of decline followed and so when Town returned to the top flight, by now called the Premier League, for the 2017-18 season, their fans were overjoyed just to be there.
They had languished in the second, third and even fourth tiers of English football for so long since the 1950s that the club and its fans were determined to enjoy life in the top flight. And enjoy it they did, avoiding joining our list of one-strike-and-out EPL teams by finishing 16th and managing nine wins.
Sadly for the Terriers, they suffered from second season syndrome and a year on they would register a mere three wins. Seven draws and 28 defeats saw them put just 16 points on the board and a -54 goal difference was the worst in the division by some seven goals. The writing was on the wall from the off as they lost their opening two games 3-0 and 6-1, though two draws followed. They then slumped to three straight defeats to drop to the foot of the table and fans were fearing the worst.
However, under the guidance of the excellent German manager David Wagner, another boss from the Dortmund conveyor belt, they managed to take eight points from six games in late autumn and move up to 14th position in the table. That was as good as it got for the West Yorkshire minnows though and defeat on Boxing Day, their sixth in a row following that good run, saw them move to the bottom of the table. And there they stayed. Wagner left his post in mid-January but his replacement Jan Siewert was unable to prevent the inevitable.
Other Not-So-Notable Mentions
Whilst the three teams listed above are top, or bottom, of the pile, they are far from the only sides to have endured disastrous campaigns in the Premier League. Villa finished the 2016 season with a mere 17 points, suffering an 11-game losing run at one point. Mind you, Sunderland, not content with one terrible season, garnered just 19 points in 2002-03 and put together a run of 15 straight losses. A few seasons before that Watford set a then-record low of 24 points, a goal difference of -42 adding nice synchronicity.
We'll end our list of the almost-the-worst with… Sunderland. It seems fitting given how often they have featured and in 2016-17 they were at it again. They also managed just 24 points with David Moyes at the helm. Despite Jermain Defoe notching 15 goals, the Mackems were terrible and didn't earn their first win of the season until November.
Premier League One-Hit Wonders
Looking at the bigger picture, one might reasonably argue that a better way to judge who is the worst side in Premier League history is by starting with teams who have only ever played in the division for one season. In fairness, even they have done better than the many sides who have never made it to the current version of the English top flight but it would hardly seem right to label a side as the EPL's worst when they have never actually graced the league.
At the time of writing, 50 teams have played in the English Premier League, including two from Wales – Swansea and Cardiff. That means we would have an awfully long list of joint-worst teams if we were to look at those to have never made it all the way to the tip of the English football pyramid (in the modern era). Of the many sides that have never featured in the Premier League, 15 have played in the old top flight, the First Division, including football giants such as Bradford Park Avenue, Glossop North End and Grimsby Town but we will not look at those in this analysis.
So, of the 50 clubs to have appeared in the Premier League, Barnsley, Blackpool, Brentford (playing in the 2021-22 season and fate undecided at the time of writing) and Swindon Town have managed just a single campaign. We will give Brentford the benefit of the doubt as their hopes are still alive, for now at least, which leaves us with three teams whose only PL experience ended in instant relegation.
The table below details how those clubs got on:
| | Swindon | Barnsley | Blackpool |
| --- | --- | --- | --- |
| Season | 1993-94 | 1997-98 | 2010-11 |
| Finished | 22nd (of 22) | 19th (of 20) | 19th (of 20) |
| Points | 30 | 35 | 39 |
| Points Per Game | 0.71 | 0.92 | 1.03 |
| Goal Difference | -53 | -45 | -23 |
So, as we can see, if we look at which club has the worst EPL record using this metric, Swindon are the clear winners. Or should that be losers? The Robins' one campaign in the division was, frankly, woeful. The Wiltshire outfit finished plum bottom of the then-22-team league with a goal difference of negative 53. They won a mere five out of their 42 games, losing 22 times and perhaps most depressingly for fans, and certainly the club's goalkeeping coach, they conceded a staggering 100 goals!
Whilst the Derby County side of 2007-08 would no doubt have given a lot of money to claim five wins and 30 points, at least as a club the Rams can look back on their Premier League glory days of the late 1990s. In 1997-98, the year that one-hit wonders Barnsley went down, even if they did at times play like Brazil, Paulo Wanchope's 17 league goals fired Derby into ninth place in the table and a year later they ended eighth in the PL pecking order. In contrast, all Swindon fans have is that one long, hard season, where they will be most remembered for conceding 100 goals.
Teams Relegated Most Often From The Premier League
At least for Swindon, the heartbreak of PL relegation has only hit once. You might think that makes the side with the worst record in the division ever but another way of assigning the badge for Premier League's worst ever club is by looking at the teams to have been relegated from it most often. Using this metric, Swindon are actually pretty good. In fact, only eight clubs can boast having been relegated from the Premier League fewer times and a pint to anyone who can name them in less than a minute!
A number of sides have suffered the ignominy of dropping out of the top flight multiple times. Sunderland, who dropped into League One in 2018, were relegated from the PL in 1997, 2003, 2006 and 2017, whilst local rivals Boro have also been sent down four times. Crystal Palace have been demoted from the Premier League on four occasions too, but two of the top tier's bounciest yo-yo sides can match, each having put their loyal fans through Premier League relegation five times.
Most Relegated PL Teams
| Team | Relegations | Years Demoted |
| --- | --- | --- |
| Norwich City | 5 | 1995, 2005, 2014, 2016, 2020 |
| West Brom | 5 | 2003, 2006, 2009, 2018, 2021 |
Why Bother Getting Promoted to the Premier League?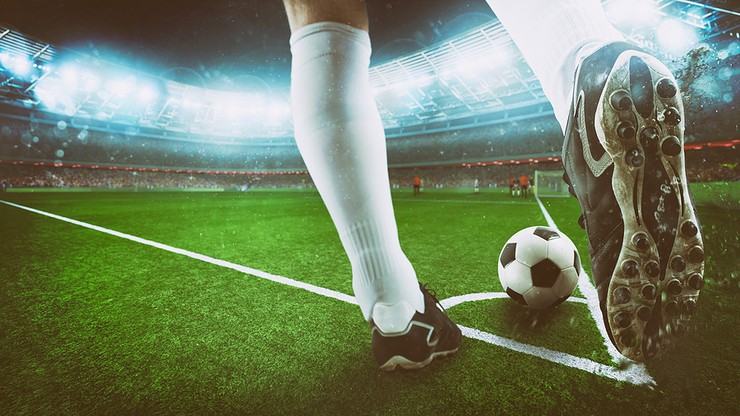 Our last area of consideration is teams who have played in a number of Premier League seasons but without ever really making their mark. OK, these clubs have never really hit rock bottom and they have never managed truly measly points totals or disastrous goal differences.
They have survived but they certainly haven't thrived. Some fans may even say they prefer the rollercoaster of yo-yoing up and down, at least enjoying some time in the second tier when they can win more games than they lose and actually enjoy football again. It is easy to see how beating Luton might feel better than being battered by Liverpool. But there are some clubs who seem able to simply scrape by in the Premier League, narrowly avoiding relegation after some serious flirtation but never really giving their fans anything to get excited about.
One such team is Brighton, the part-answer to one of our pieces of trivia from earlier in this article. The Seagulls have never been demoted from the EPL but the highest they have finished is 15th. Fans of the south coast minnows may well be happy just to be punching above their weight in the Premier League but fans of other clubs may sometimes wonder what the point is of Brighton?!
Moving from the present day back to 1990s, Coventry City spent nine seasons in the Premier League, which may surprise anyone under 30 years of age. Best finish? 11th. Coventry, eh! What is the point? Crystal Palace may be a more controversial addition to this category of Premier League failures but despite occasionally threatening to turn into a side who might challenge for a place in Europe or deliver a cup win, the Eagles have never finished better than 10th in 13 seasons in the Premier League.
Premier League Records No Team Wants
We have already detailed some of the terrible records held by teams in the running for the tag of the Premier League's worst. Here is a more complete list of these shocking and highly unwanted worsts, correct as of the start of the 2021/22 campaign:
Least points in a season – 11 – Derby County in 2007-08
Least home points in a season – 7 – Sunderland in 2005-06
Least away points in a season – 3 – Derby County in 2007-08
Least wins in a season – 1 – Derby County in 2007-08
Least home wins in a season – 1 – Derby County in 2007-08 and Sunderland in 2005-06
Least away wins in a season – 0 – shared by Leeds, Coventry, Wolves, Norwich, Derby and Hull
Most Premier League defeats ever – 394 – West Ham United
Most defeats in a season – 29 – record shared by Ipswich (1995), Sunderland (2006), Derby (2008) and Sheffield United (2021)
Most home defeats (season) – 14 – Sunderland in seasons ending 2003 and 2006 and Huddersfield in 2019
Most away defeats (season) – 17 – Burnley in 2009-10
Fewest goals scored in a season – 20 – Derby (2007-8) and Sheffield United (2020-21)
Most conceded – 100 – Swindon Town in 1993-94, though Derby hold the record in a 38-game campaign at 89
Worst goal difference – minus 69 – Derby in 2007-08
Who is the Premier League's Worst Team?
We've done our best to take a little bit of heat off the poor fans of Derby County by looking at a whole host of ways in which we might crown the side with the worst record in the Premier League. But when it comes down to it, the Rams' 2007-08 campaign was so staggeringly, mesmerically appalling, there can be no denying that they must land the unwanted title of the PL's worst-ever club. 11 points from 38 games. One win but 29 losses. A win percentage of less than 3% and a goal difference of -1.82 goals per game. Dire.
That said, there will be many, and not just those dressed in black and white stripes, who will suggest that Sunderland are the worst team in PL history. The Wearsiders have been consistently and repeatedly dreadful in a way that no team can quite match and boast three separate seasons that rank amongst the 10 worst ever.
They have completed an impressive 16 seasons in the top flight, once finishing as high as seventh. However, they have finished bottom of the pile, and in real style, on three occasions, losing a massive 82 Premier League games in those three abject seasons. For comparison, Sir Alex Ferguson lost just 114 EPL games as boss of Man United out of more than 800 games spanning some 27 years.